MAXIMIZING PERFORMANCE WITH THE S-64 AIR CRANE® HELICOPTER FIREFIGHTING SUPPRESSION TANK
Erickson has been a global leader in aerial firefighting for more than 30 years. Our fleet of S-64 Air Crane® helicopters, equipped with custom fire suppression systems, provides firefighting support across the globe.
Our firefighting suppression tank is the only Type-1 Certified helicopter tank (as it pertains to the National Wildfire Coordinating Group (NWCG) and not an FAA certification), with capabilities unmatched in the industry. Some of these capabilities include:
Sea Snorkel™: In 2000, the Sea Snorkel™ was invented for dynamic filling (scooping) of the fire suppression tank, utilizing saltwater obtained from oceans and other sources.
Hover Snorkel: This snorkel refills the fire suppression tank in as little as 45 seconds from freshwater sources.
Water Cannon: In 1998, Erickson invented the first water cannon to be installed on the S-64 Air Crane® helicopter.


Built-in Safety Features:

Both Sea and Hover Snorkels were engineered to mitigate obstacle hindrances.
To learn more, fill out the form to download the full brochure.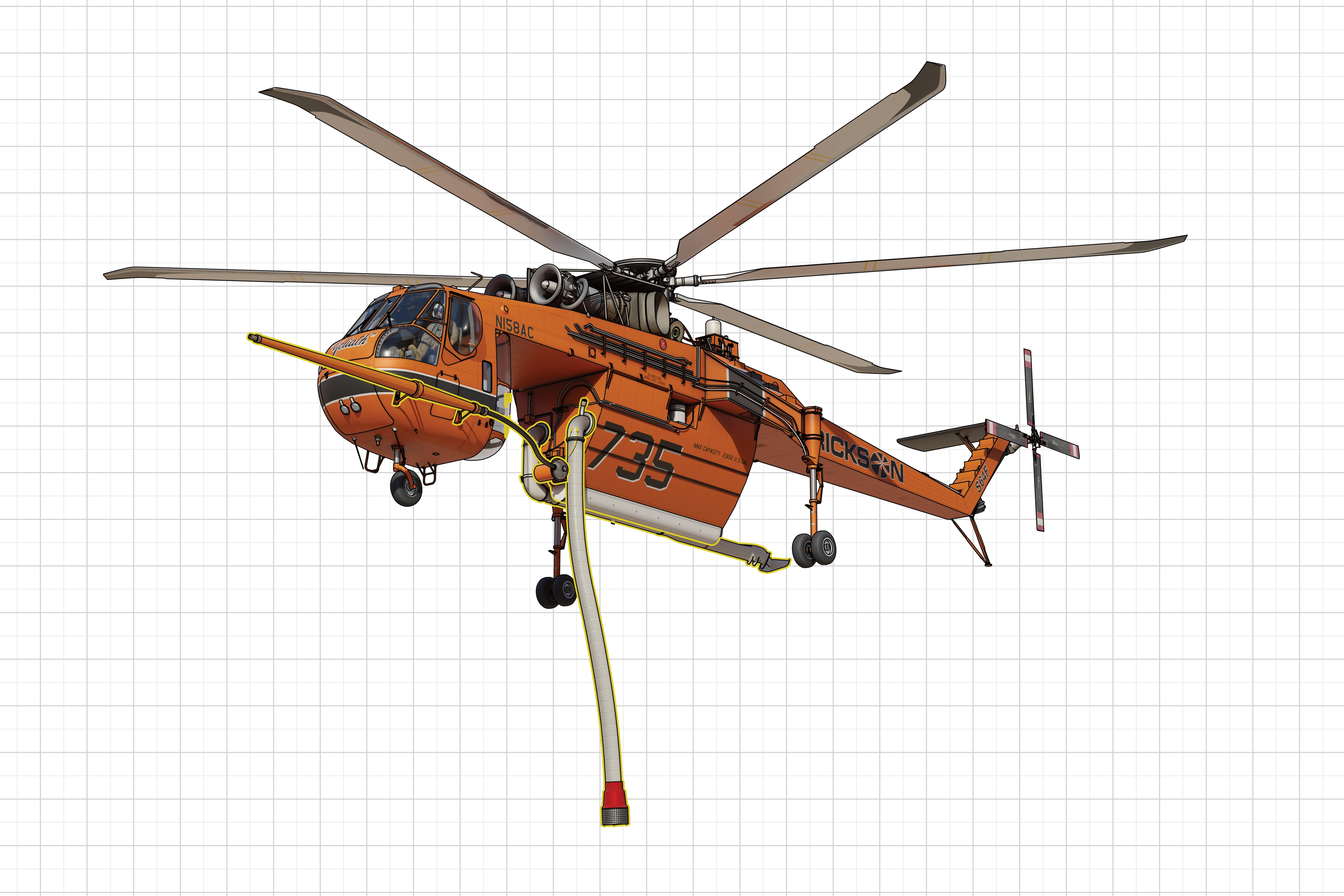 DOWNLOAD THE BROCHURE NOW!